NEW Co-Directors of Young Adult & Family Ministry!
Pilgrim is proud and excited to announce that Megan Makeever Ali & Quarney Ali will be the new Co-Directors of Pilgrim's Young Adult & Family Ministry (YAFM). Megan & Quarney (pronounced CAR-NEE) will be moving back to Bozeman from North Carolina in June and will begin their shared position on July 1, 2019. Megan grew up in our church and has been a member for 13 years. In recent years, she has served as Pilgrim's Children's Choir Director, the Hymnist/Liturgist and as chair of the YAFM team. Along with her extensive community connections and positive reputation, Megan brings tremendous enthusiasm for music, youth and families and a special ability to celebrate and share Pilgrim's unique nature with the Bozeman community. In partnership with Megan, Quarney will also share his musical talent, problem solving skills, technology savvy and gregarious personality -- effectively rounding out the YAFM program and supporting its success. In 2018, this special couple was married by Rev. Glover Wagner in Pilgrim Church. Both Megan & Quarney are friendly, community-oriented and passionate about reaching out and engaging with others on a deep and spiritual level.
In response to the news, Megan shared, "I am overjoyed that we get to represent Pilgrim and serve Bozeman Young Adults and Families in whatever way we can. Pilgrim has meant so much to us over the years and we are ready to give back by spreading its love, light, and warmth with open hearts and minds. My greatest hope is to build upon our (already strong) community so that we can continue to SEEK, GROW, and SERVE together in the name of God." Quarney adds, "Love is an everlasting presence, that emanates joy and purifies the heart of any who comes in contact with it. This is what I feel when I think of Pilgrim. I am humbled by this amazing opportunity and the love shared by the community of Pilgrim. I can't wait to be back and give to the community that has already given so much to me" From these statements, it's clear that we are blessed to have Megan & Quarney leading this important spiritual outreach to Young Adults and Families as Pilgrim moves optimistically toward its future!
Searching for Truth
We seek authentic spiritual knowledge wherever we can find it, whether in a book study or deep in wilderness. Pilgrim Connect works closely with the Gallatin Valley Interfaith Association and MSU.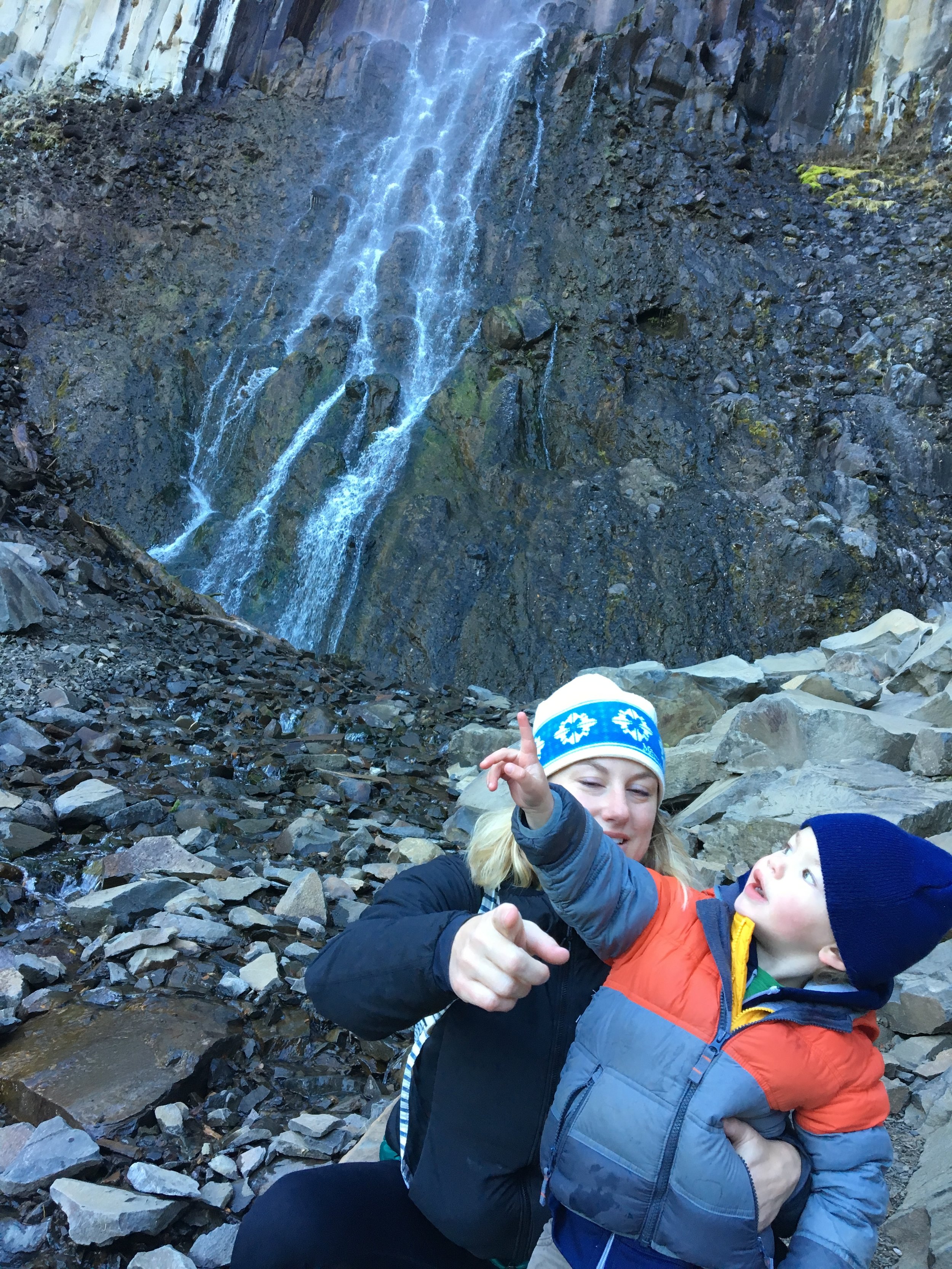 Growth Together
"Wisdom" is something that we pursue across contexts and generations. In so doing, we grow as a faith family and in the truth that there is a place for all of us in this crazy, tragic and beautiful world.
Service in Mission
We took Ghandi seriously when he said to "be the change you wish to see". Putting our faith into action, worshiping through service to build a just world for all is at the core of what Pilgrim Connect is.
Little more than a year old, Pilgrim Connect is Pilgrim's young adult and young family and community engagement ministry.
An unconventional ministry for unprecedented times, Pilgrim Connect is to dedicated living the Word -whatever that means to you- beyond the walls of the church while welcoming diverse people into Pilgrim's open, affirming and inclusive faith community. We focus primarily on fellowship in mission; below, you can just a few of the organizations we work with.
Future, past and present events presented or attended by Pilgrim Connect are below: